ZEVS Arrested in Hong Kong | Video
Some of you probably already know by now that earlier this month, Parisian Artist ZEVS, was arrested in Hong Kong for putting up his signature bleeding Chanel logo outside Hong Kong's Central district Georgio Armani store.
Currently released on bail for $500HKD, ZEVS has pleaded guity to charges that may sum up to a ridiculous amount of around $6.7mil HKD ($860,000 USD). Wooster Collective linked us to a great video interview which South China Morning Post conducted with ZEVS prior to his arrest. Ironically, SCMP asked if ZEVS would like to apply his art to the streets of Hong Kong, something which he obviously did afterwards and as a result got arrested for. If you would like to help the French artist, you can perhaps visit his' "Liquidated Logos" exhibition that is currently still on exhibit at the Art Statements Gallery in Hong Kong, and purchase a piece for a ridiculous amount.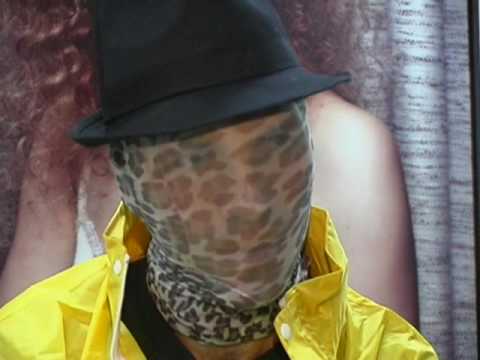 Info: ArtCollectors, Wooster Collective